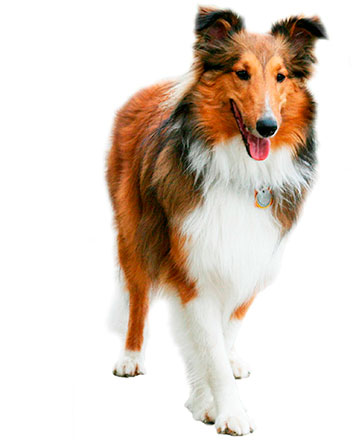 Responsible
Werner Meyer
Amigard by SolNova AG
Binderstrasse 62
CH-8702 Zollikon
sales@amigard.com
www.amigard.com
1. Content
The author reserves the right not to be responsible for the topicality, correctness, completeness or quality of the information provided. Liability claims regarding damage caused by the use of any information provided, including any kind of information which is incomplete or incorrect,will therefore be rejected.
All offers are not-binding and without obligation. Parts of the pages or the complete publication including all offers and information might be extended, changed or partly or completely deleted by the author without separate announcement.
2. Referrals and links
The author is not responsible for any contents linked or referred to from his pages – unless he has full knowledge of illegal contents and would be able to prevent the visitors of his site fromviewing those pages. If any damage occurs by the use of information presented there, only the author of the respective pages might be liable, not the one who has linked to these pages. Furthermore the author is not liable for any postings or messages published by users of discussion boards, guestbooks or mailinglists provided on his page.
3. Copyright
The author intended not to use any copyrighted material for the publication or, if not possible, to indicatethe copyright of the respective object.
The copyright for any material created by the author is reserved. Any duplication or use of objects such as diagrams, sounds or texts in other electronic or printed publications is not permitted without the author's agreement.
4. Privacy policy
If the opportunity for the input of personal or business data (email addresses, name, addresses) is given, the input of these data takes place voluntarily. The use and payment of all offered services are permitted – if and so far technically possible and reasonable – without specification of any personal data or under specification of anonymized data or an alias. The use of published postal addresses, telephone or fax numbers and email addresses for marketing purposes is prohibited, offenders sending unwanted spam messages will be punished.
5. Legal validity of this disclaimer
This disclaimer is to be regarded as part of the internet publication which you were referred from. If sections or individual terms of this statement are not legal or correct, the content or validity of the other parts remain uninfluenced by this fact.
Data protection
We appreciate your visit to our website http://www.amigard.com and your interest in our company and our offers. For external links to third-party content we accept no liability despite careful content control, since we have not initiated the transmission of this information, have not selected or changed the addressee of the transmitted information and the transmitted information itself.
The protection of your personal data during the collection, processing and use during your visit to our website is very important to us and takes place within the framework of the legal regulations, which you can refer to e.g. at www.bfd.bund.de.
In the following, we will explain what information we collect during your visit to our website and how it is used:
1. Collection and storage of personal data as well as the nature and purpose of their use
a) When visiting the website
Every time a customer (or other visitor) accesses our website, the Internet browser used on your device (computer, laptop, tablet, smartphone, etc.) automatically sends information to the server of our website. This information is temporarily stored in a so-called log file (log file).
The following data will be collected without your intervention and stored until automated deletion:
IP address of the requesting computer, as well as device ID or individual device identifier and device type,
Name of the retrieved file and amount of data transferred, as well as date and time of retrieval,
Message about successful call,
requesting domain,
Description of the type of internet browser used and, if applicable, the operating system of your terminal and the name of your access provider,
Your browsing history and standard weblog information,
Location information, including location data from your mobile device. Please note that on most mobile devices, you can control or disable the use of location services in the mobile device's settings menu.
Our legitimate interest in accordance. Art. 6 para. 1 sentence 1 lit. f DSGVO for the collection of data is based on the following purposes: ensuring a smooth connection setup and a comfortable use of the website, evaluation of system security and stability as well as for further administrative purposes.
In no case we use the collected data for the purpose of drawing conclusions about you.
b) By using our contact form
For questions of any kind, we offer you the opportunity to contact us via a form provided on the website. At least the following information is required: so that we know who the request came from and to answer it. Further information can be provided voluntarily.
The data processing for the purpose of contacting us is in accordance with. Art. 6 para. 1 sentence 1 lit. a DSGVO based on your voluntarily granted consent.
The personal data collected by us for the use of the contact form will be automatically deleted after completion of the request made by you.
c) Upon conclusion of a contractual relationship
When concluding a contractual relationship on our website, we ask you for the following personal data:
– other personal data that we are legally obliged or authorized to collect and process and that we need for your authentication, identification or verification of the data we collect.
The mentioned data will be processed to process the contractual relationship. The processing of data is based on Art. 6 para. 1 lit. b DSGVO. The retention period is limited to the purpose of the contract and, if available, statutory and contractual retention requirements.
2. Disclosure of personal data
A transfer of your data to third parties for purposes other than those listed below does not take place.
We only pass on your data to third parties if:
You have given your express consent to this (Art. 6 (1) (1) (a) GDPR),
this is necessary for the settlement of contractual relationships with you (Art. 6 (1) (b) GDPR),
there is a legal obligation to pass it on (Art. 6 (1) (c) GDPR),
disclosure is required for asserting, exercising or defending legal claims and there is no reason to assume that you have a predominantly legitimate interest in not disclosing your data (Article 6 (1) (1) (f) GDPR).
In these cases, however, the amount of data transmitted is limited to the minimum required.
Our data protection regulations are in accordance with the applicable data protection regulations and the data are only available in the Federal Republic of Germany